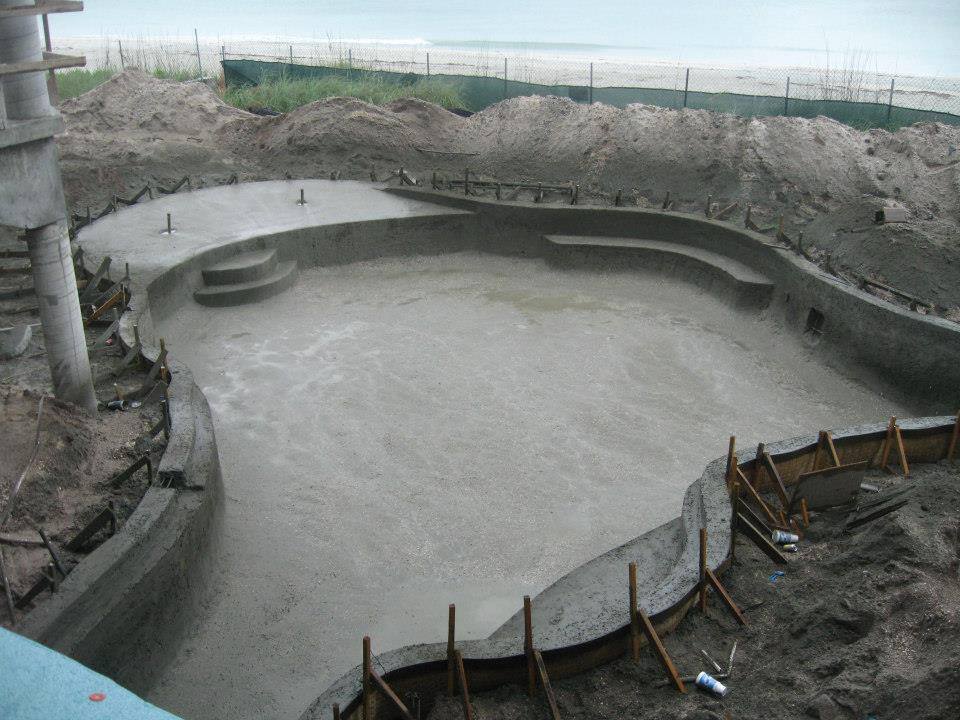 People prefer concrete as building material for home improvement, construction, and landscaping projects as it is durable and versatile. Well-mixed concrete used in driveways, walls, floors results in an easy to maintain finished product. This exceptional building material is constantly under attack from the natural elements. Your valuable asset, concrete can be preserved and protected to last decades with the proper care and maintenance.
Best Practices for Concrete
You can follow simple practices to extend the life and look of your concrete.
Concrete requires a good mix design during building for durability and resistance to degradation from wear and tear.
Proper curing is required when new concrete is poured to maximize the design characteristics of the concrete mix. Preferably stay off new concrete, provide 100% humidity in the first two hours and never build on top of it for at least a week after installation for crack free durability.
Freeze-thaw cycles can cause the concrete to expand and contract, resulting in cracks and leaving the concrete at risk from water intrusion and spilling. A sealer can be used to reduce the moisture and protect the concrete surface.   Concrete should be sealed after being cured for twenty eight days at least to increase its longevity. Use a quality sealer with chemical resistance on your concrete before the first winter.
Choose the correct type of protective coating depending on the kind of wear the concrete will endure, whether it is harsh chemical-spills, heavy traffic from mechanical-fork lift, carts, or environmental hazards like dirt, sand, rain, ice and snow.
Water is concrete's enemy No.1. Allowing water to sit on the concrete will inevitably stain the surface, lead to formation of cracks and growth of mold spores, making the concrete surface slippery. Enable water run-off from concrete surfaces and provide slope to drain.
Prevent dusting on any untreated concrete slab by using a hardener densifier to eradicate the need for dusting and also to lengthen the life of the concrete slab.
Clean concrete surface immediately after a spill to minimize any discoloration or damage.  Remove any stains or spills from oil, gasoline and grease stains before it penetrates your sealant. Use a stain removal solution or pressure washer to get the spill out as soon as possible. Hose down your driveway, patio, and retaining walls to spray the surface clean of debris and dirt.
After using a biodegradable cleaner, allow the surface to dry, and then check for water penetration into the concrete immediately. Sealing can begin once the pores open up, enabling proper penetration of the coating or stain. Always consult with concrete professionals specialize for recommendations on proper sealers, coatings and water repellents.
Protect high traffic areas with mats to reduce wear on your concrete. When there is a lot of heavy traffic on your concrete, then it will need re-coating every three to five years to protect the surface.
Avoid using deicing chemicals on walkways during the winter months. You must keep walking paths clear of ice to prevent slipping but use less damaging, sodium chloride (rock salt) or calcium chloride, for preserving concrete. You can even use sand as a chemical alternative as it won't harm the surface or cause corrosion of any surrounding metal.
Work with a concrete maintenance professional to use the right maintenance solutions that fit the needs of your concrete and protect your investment. Save your time, money and headaches by partnering with specialists, who know everything about preparing, protecting and maintaining concrete. For more tips and information about concrete maintenance, you can contact our experienced team at Davis Concrete.