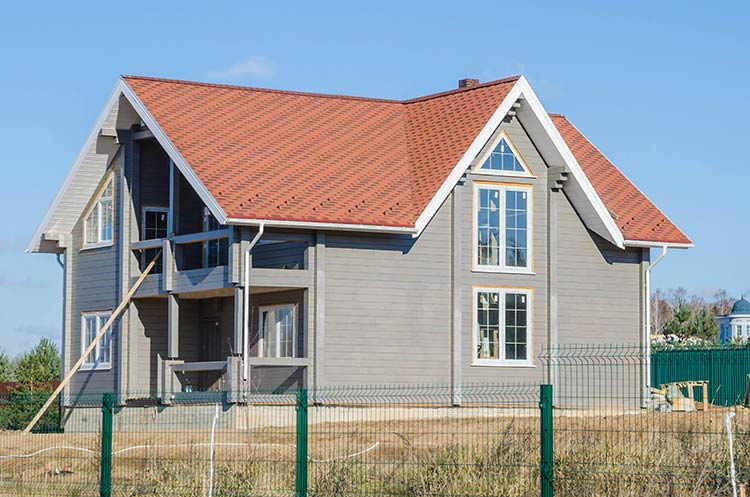 A lot of home owners and project managers are replacing the current wood or vinyl siding that is currently on the exterior of their home or building with a more long lasting and visually pleasing siding such as stucco. Stucco siding is made of Portland cement, sand, lime, and water. The ancient Greeks and Romans painted wall frescoes onto fine-grained hard plaster surfaces made of gypsum, marble dust and glue.
During the Renaissance, the Italians elaborated stucco techniques, which, in turn, spread throughout Europe. Reasonably priced, easy to maintain and aesthetically pleasing, stucco has been a popular siding choice for hundreds of years. With a variety of paint colors and applications to choose from, stucco works well with any home's exterior. Check out the facts to decide if it's right for yours.
1. A high degree of energy efficiency and low maintenance
Stucco is an incredible insulator of both warm and cool air. With stucco on the exterior, it is cheap and easy to maintain a constant temperature in your home, no matter what the mercury reads outdoors. Its energy efficiency is one of the main reasons stucco is such a popular siding choice in areas of extreme heat. It also expands and contracts with the weather, which minimizes cracking.
2. Variations in Content and Application
Stucco lends itself to virtually any application, paint color and countless variations in content. Stucco can be smooth or course, raked or swirled. It can contain sand, lime or pebbles. Depending upon the climate and the desired texture, different types of cement are used in the stucco mix. Because it is plaster with a cement base, stucco can be applied:
 In layers over framed and solid walls
 Over a base of wire mesh or wooden slat spacers
 On existing surfaces, including concrete block or older stucco
It can be applied by hand with a trowel or sprayed on. Pigment can be mixed in or the surface may be painted when it's dry and set. This variety of ways in which stucco may be applied makes it one of the most adaptable materials available for siding.
3. Durability
Stucco is generally a very durable siding option. It can expand and contract during seasonal shifts, so it won't sustain damage under harsh conditions. In fact, it's even fire-resistant. Synthetic stucco has been developed to overcome the moisture issues and is quite durable. EIFS is styrofoam-based stucco that provides additional insulation. Stucco can last up to 50 years before it needs to be replaced.
4. Low Maintenance
Unlike wood siding, stucco requires little to no maintenance. Some homeowners don't like the stains that stucco tends to attract, so light pressure-washing is common. Hairline cracks can be easily fixed with paint or a brushable elastomeric sealant.
5. Aesthetic Appearance
From a design standpoint, you can't beat the appearance of the smooth, traditional, southwestern look of stucco as a siding material. Add to that the fact that you can add coloring to your cement coats, get artistic designs carved into the cement coatings, and mosaics and murals into your stucco walls before the cement dries. Stucco can thus easily be transformed into one of the most creative, and innovative, siding applications on the market.
Stucco siding can be applied as a do-it-yourself siding application, or homeowners can choose to hire a siding contractor experienced in applying stucco, to do the work for them. An experienced contractor with a good crew can accomplish in a few weeks what will take a homeowner several months to do on their own. Give Davis Concrete a call at (800) 910-6928, if you think stucco is the siding material you've been searching out for your home.