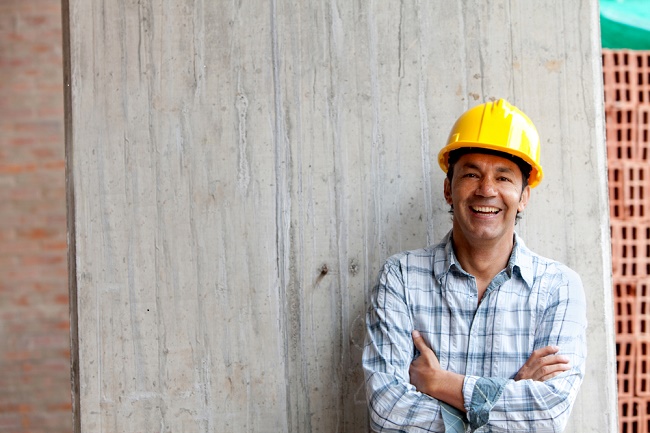 Concrete is used for diverse household projects, from laying a concrete pavement to repairing a concrete wall.  Many people believe that DIY is the fun and better alternative to hiring professional concrete contractors for the job (and sometimes it is). However, you should think twice, because while it may be easy to assume a project will be less expensive if you do it yourself, you may actually end up spending more money or time than you originally planned.
For some, working with concrete may unveil itself to be more difficult as it is a complicated process, which entails a lot of detailed planning and expertise to avoid problems during the project. If you've never worked with concrete before, it is always a good idea to start with a smaller project or even hire a professional (for that smaller project) and watch and learn.
There are many reasons to hire a pro concrete contractor, here are some you may or may not have thought about:
Proper experience
You cannot measure up to the experience of a highly skilled trained and certified concrete contractor. Laying concrete is not easy and they are in the know about the right type of concrete to use for various constructions and how to mix it properly, which ends up making all the difference to the structure in terms of durability. They have invaluable experience about different concreting projects and how to best approach each to save time and money. This can help you complete your entire project on time and on budget.
Access to right tools and materials
Concrete contractors have access to the ideal equipment and tools needed for successful completion of the job. You should be able to rent or buy most of the equipment, but obviously tools are an additional expense. Moreover, you may not even know how to operate the equipment, which creates a learning curve and adds additional time to your project.
Of course this is not always the case, but it is something to think about when deciding whether to do-it-yourself or hire a professional
Save time
Depending on the kind of project you want finished, it may be time consuming and require a large time commitment.  If you really enjoy the process of using your hands and creating something, time may not be a benefit for you. However, in most cases, a concrete contractor will complete a project, without interruptions, and in an efficient manner.
Accurate planning
You may have done your research and have a good idea about your sidewalk, driveway or concrete slab project. But just having a good idea will not do, as accuracy is central to any concrete job, especially when determining how much concrete you'll need, the number of forms needed, how large the forms should be, and the time it will take to dry. Another major area of planning is the time taken to prepare the area, the mixing and actually pour the concrete. Generally a concrete professional can accurately prepare the water and concrete mixture to prevent cracking.
Insurance and liability issues
When you hire a reliable concrete contractor, they will be liable for damages and repair costs for below par work. You can be at peace knowing you are insured during and after completion of the project. Whereas, you will pay for costs out of your own pocket, if you do a sub-standard job yourself and run into any issues.
Hiring concrete professionals guarantee high quality services so that your project gets done in a quick and efficient manner. Davis concrete can help with all or some of your project. If you have any questions about your project or need help planning, give us a call.